In Hawaii,Aloha Friday is the day they take it easy, and look forward to the weekend.
So I thought that on Fridays I would and take it easy on the posting,as they do in Hawaii! Therefore, I'll ask a simple question for you to answer. Nothing that requires a lengthy response.
Oh, and don't forget to click on the link anywhere that's and play along with Kailani, and the rest of us! You will make some new bloggy friends too!!
My question for today is:
do you have any estranged grown children from you and if so how do you handle it At this holiday time??
I am also playing Friday follow 40 and Over ;with Java!,So if your over 40 hop on in and meet some new bloggy peeps!!!Even if your not it's cool jump on in and hit her button!!!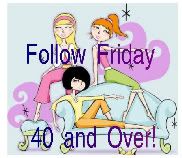 Have a wonderful weekend!Love to you All!!!